Targeted therapy in lymphoma
Journal of Hematology & Oncology
2010
3:45
Received: 4 November 2010
Accepted: 23 November 2010
Published: 23 November 2010
Abstract
Discovery of new treatments for lymphoma that prolong survival and are less toxic than currently available agents represents an urgent unmet need. We now have a better understanding of the molecular pathogenesis of lymphoma, such as aberrant signal transduction pathways, which have led to the discovery and development of targeted therapeutics. The ubiquitin-proteasome and the Akt/mammalian target of rapamycin (mTOR) pathways are examples of pathological mechanisms that are being targeted in drug development efforts. Bortezomib (a small molecule protease inhibitor) and the mTOR inhibitors temsirolimus, everolimus, and ridaforolimus are some of the targeted therapies currently being studied in the treatment of aggressive, relapsed/refractory lymphoma. This review will discuss the rationale for and summarize the reported findings of initial and ongoing investigations of mTOR inhibitors and other small molecule targeted therapies in the treatment of lymphoma.
Keywords
BortezomibEverolimusSirolimusLenalidomideHodgkin Lymphoma
Introduction
Despite remarkable advances in diagnosis and treatment, lymphoma continues to rank as a leading cause of cancer-related mortality. Recent cancer statistics for the United States project non-Hodgkin lymphoma (NHL) to be the sixth most commonly diagnosed cancer in 2010 in both men and women, and the eighth and sixth leading cause of cancer-related death in men and women, respectively [1]. Based on data from national cancer registries, 65,540 new cases of NHL and 20,210 deaths from NHL are estimated to occur in 2010. In contrast, Hodgkin lymphoma (HL) is less common (8,490 estimated new cases in 2010) and is associated with fewer deaths (1,320 estimated deaths in 2010) [1]. In the European Union, reported NHL estimates for the year 2006 were even higher, with 72,800 new cases and 33,000 deaths [2].
Current treatments for NHL are not optimally effective, with relapse and resistance to chemotherapy common and the risk of secondary malignancies an ongoing concern. Long-term prognosis in patients who relapse with aggressive NHL, such as diffuse large B-cell lymphoma (DLBCL) and mantle cell lymphoma (MCL), after induction therapy typically is dismal [3, 4]. Discovery of new treatments that prolong survival and are less toxic represents an urgent unmet medical need. Intensive research efforts that were focused on better understanding the molecular pathogenesis of lymphoma have paved the way toward identifying and testing targeted therapeutics [5].
Delineation of signal transduction mechanisms involved in the pathogenesis of lymphoma has revealed new therapeutic targets for clinical investigation (Table
1
) [
6
–
14
]. For example, the ubiquitin-proteasome signaling pathway, which is a fundamental component of cellular proliferation and survival, mediates the degradation of proteins involved in the regulation of cell growth [
15
]. The proteasome activates nuclear factor-κB (NF-κB) signaling by degrading IκB kinase (eg, the NF-κB inhibitory protein), resulting in the promotion of tumor growth and metastasis [
15
]. Elucidation of this regulatory signaling pathway identified IκB kinase as a molecular target for development of drugs with activity against lymphoma. Bortezomib (Velcade
®
) is the prototype small-molecule protease inhibitor that is approved for the treatment of relapsed/refractory MCL and multiple myeloma [
15
,
16
].
Table 1
Investigational therapeutic targets in lymphoma treatment
Pathway/Protein

Oncogenic Mechanism

Molecular Target(s)

Drug Class

Investigational Drugs in Clinical Trials

Dysregulation of intracellular cell cycle proteins

NF-κB inhibitory protein (IκB)

Small-molecule proteasome inhibitors

Bortezomib (PS-341, Velcade™)

Aberrant activation of mTOR-mediated regulation of cell growth, proliferation, apoptosis, angiogenesis, nutrient uptake

mTORC1 (mTORC2?)

mTOR inhibitors

Temsirolimus (CCI-779, Torisel®)

Everolimus (RAD001, Afinitor®)

Ridaforolimus (formerly deforolimus, AP23573)

Cell-mediated immunity, cytokines [11]

Aberrant activation of prosurvival cytokines and cellular immune response

TNF-α, IL-6, IL-8, and VEGF; T cells and NK cells

Immunomodulatory drugs (IMiDs)

Lenalidomide (Revlimid®)

Tumor proliferation, angiogenesis

Tyrosine kinase

Tyrosine kinase inhibitors

Sunitinib (SU11248, Sutent®)

Sorafenib (Nexavar®)

Histone deacetylase [14]

Dysregulated histone deacetylation in promoters of growth regulatory genes (gene silencing)

Histone deacetylase

Histone deacetylase inhibitors (HDACIs)

Vorinostat (Zolinza®)

Romidepsin (FK228)

Valproic acid

Panobinostat (LBH589)

Others
The phosphoinositide 3-kinase (PI3K)/Akt signaling pathway (Figure
1
) is another important signal transduction pathway that is aberrantly activated in various different types of cancer, including many hematologic malignancies [
8
]. PI3K is a lipid kinase that is activated by a variety of cellular input signals, such as growth factor receptor tyrosine kinase stimulation. Activated PI3K enables recruitment of the serine/threonine kinase Akt to the cell membrane where it undergoes phosphorylation. Phosphorylated Akt subsequently activates several other intracellular signaling proteins [
8
]. One downstream target of Akt is the mammalian target of rapamycin (mTOR), a cytoplasmic serine/threonine kinase that, when activated, promotes mRNA translation and protein synthesis, resulting in the regulation of cell growth and proliferation, cellular metabolism, and angiogenesis [
8
]. The mTOR pathway is aberrantly activated in many hematologic malignancies, including some forms of NHL and HL [
8
–
10
]. The mTOR inhibitors everolimus (Afinitor
®
) and temsirolimus (Torisel
®
) are currently under clinical investigation for the treatment of NHL and HL, and ridaforolimus (formerly deforolimus) is being evaluated in patients with hematological malignancies including lymphoma.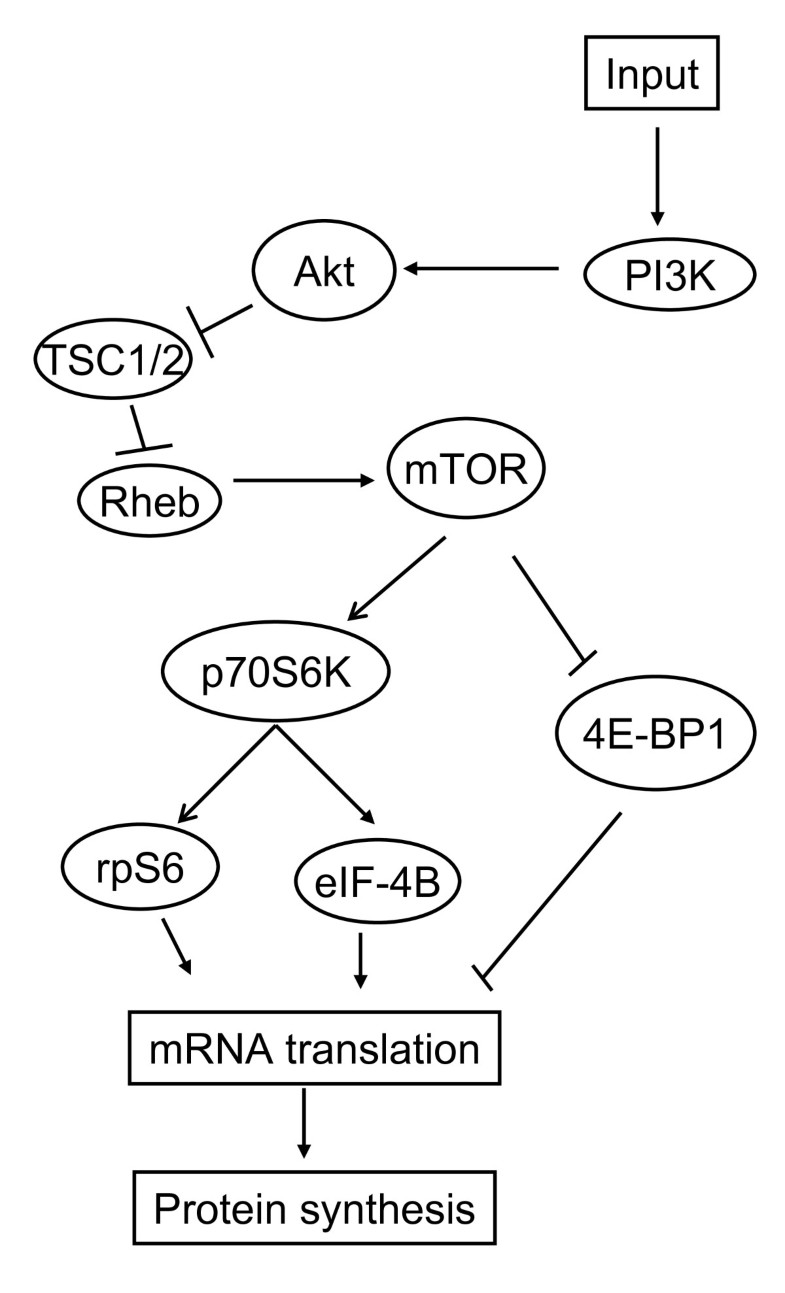 Other investigational targeted therapies are of interest in the treatment of NHL and HL (Table 1). Lenalidomide (Revlimid®) is a derivative of thalidomide that is approved for use in combination with dexamethasone for the treatment of previously treated multiple myeloma [17]. Lenalidomide is currently being investigated in a variety of solid tumors and other hematologic malignancies, including lymphoma [17]. While the exact mechanism is not known, lenalidomide is believed to exert anti-metastatic, anti-proliferative, and immunomodulatory activities [11, 17]. Sunitinib (Sutent®) and sorafenib (Nexavar®) are tyrosine kinase inhibitors that interrupt tumor proliferation and angiogenesis by inhibiting vascular endothelial growth factor (VEGF) and platelet-derived growth factor (PDGF) receptors [12, 13]. The histone deacetylase inhibitors (Table 1) represent an emerging therapeutic approach that targets aberrant gene expression, putatively blocking the development of malignant phenotypes (eg, epigenetic therapy) [14, 18]. Histones are structural proteins involved in the expression of genes that regulate tumor cell differentiation and apoptosis [14, 18]. Vorinostat (Zolinza®), romidepsin (FK228), valproic acid, and panobinostat (LBH589) are some of the histone deacetylase inhibitors (HDACIs) currently being investigated for clinical activity [14, 18, 19].
Herein we review the experience with targeted treatments for lymphoma that have advanced from phase I to phase III clinical trials. We will focus our discussion primarily on published data in NHL, including MCL and DLBCL. It is hoped that the wealth of information being discovered in the molecular pathogenesis of lymphoma and the development of targeted therapeutics for these aberrant pathways will identify highly specific, less toxic agents for the treatment of lymphomas.
Discussion
Effective therapies for patients with lymphoma are urgently needed. Targeted therapy based on signal transduction pathway alterations detected in lymphomas offers the hope of reaching this goal. Monotherapy with the proteasome inhibitor, bortezomib, has shown efficacy in MCL, and combination therapy with conventional chemotherapy regimens also appears promising. Bortezomib does not appear to have appreciable anti-tumor activity in patients with DLBCL or HL. Demonstration of durable complete and partial responses to monotherapy with the mTOR inhibitors (everolimus, temsirolimus, and ridaforolimus) in phase I/II monotherapy trials support further study of this class of compounds in phase III trials.
Treatment with bortezomib or the mTOR inhibitors is relatively well-tolerated, especially in these cohorts of heavily pretreated patients. The most common dose-limiting toxicities associated with bortezomib (1.3 or 1.5 mg/m2 twice weekly) were peripheral neuropathy, fatigue, and neutropenia. Similarly, the adverse events associated with the mTOR inhibitors were generally manageable; thrombocytopenia, neutropenia, and anemia were the most commonly reported hematologic toxicities. Starting doses of 10 mg/day for everolimus (with reductions to 5 mg/day if needed) and temsirolimus (175 mg/week for 3 weeks then 75 mg/week) are supported by the clinical trial data. Hypercholesterolemia or hypertriglyceridemia have been reported with the mTOR inhibitors [40, 44, 45], and one group of investigators recommends treating this adverse event with statins in patients continuing on long-term temsirolimus treatment [41].
Pulmonary toxicity associated with the mTOR inhibitors is an issue that needs to be carefully monitored and better understood. Dyspnea, cough, and pulmonary infiltrates have been observed in patients treated with everolimus and temsirolimus [38, 42, 44, 45]. However, these symptoms may also be associated with infection or the tumor itself, both of which should be ruled out before attributing causality to the mTOR inhibitor. In our study of everolimus in patients with HL, we did not consider asymptomatic pulmonary infiltrates to be dose limiting; rather we reduced the dose of everolimus only when patients became symptomatic (eg, dyspnea on exertion or cough) [45].
The demonstrated activity of bortezomib in MCL, and the mTOR inhibitors everolimus and temsirolimus in DLBCL and MCL, suggests that these agents may one day have a place in the treatment armamentarium for aggressive lymphomas. Results of monotherapy trials are encouraging, and the use of bortezomib, everolimus, and temsirolimus in combination with chemotherapy regimens currently is being studied with the goal of maximizing the response and overall survival in patients with aggressive lymphomas.
Abbreviations
DLBCL:

diffuse large B-cell lymphoma
GVHD:

graft-versus-host disease
HDACIs:

histone deacetylase inhibitors
HL:

Hodgkin lymphoma
MCL:

mantle cell lymphoma
mTOR:

mammalian target of rapamycin
NF-κB:

nuclear factor-κB
NHL:

non-Hodgkin lymphoma
PDGF:

platelet-derived growth factor
PI3K:

phosphoinositide 3-kinase
WM:

Waldenström macroglobulinemia
Declarations
Acknowledgements
The authors thank Scientific Connexions for literature searching, medical writing, and editing services funded by Novartis Pharmaceuticals.
Authors' Affiliations
(1)
Mayo Clinic, Rochester, USA
(2)
Novartis Pharmaceuticals, Florham Park, NJ, and New Jersey Medical School (UMDNJ), Newark, USA
(3)
Oncology Institute of Southern Switzerland (IOSI), Bellinzona, Switzerland
Copyright
© Johnston et al; licensee BioMed Central Ltd. 2010
This article is published under license to BioMed Central Ltd. This is an Open Access article distributed under the terms of the Creative Commons Attribution License (http://creativecommons.org/licenses/by/2.0), which permits unrestricted use, distribution, and reproduction in any medium, provided the original work is properly cited.